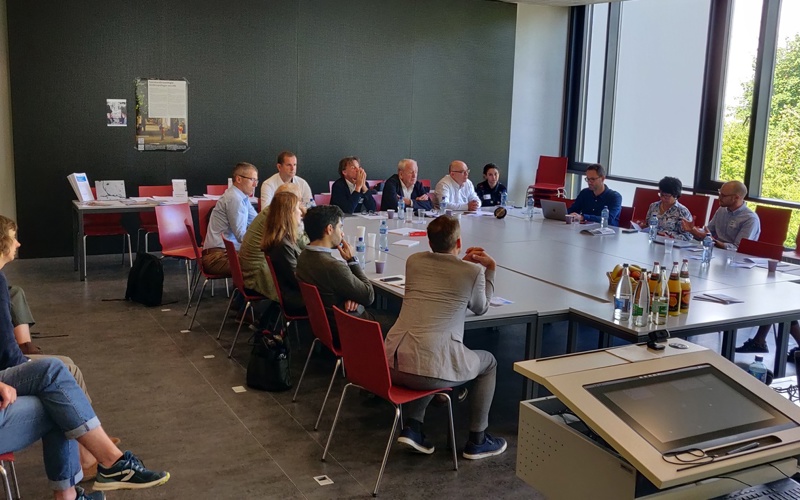 The international workshop "Sustainability of Development Assistance: Problems, Prospects and Perspectives" was a unique opportunity for practitioners and scholars of development to present their deeper insights into longstanding issues of ownership and accountability of development assistance and share their knowledge about ongoing correctives or plans for the revision of development practices. The presentations and rich discussions resulted from the committed work and research participants conducted on 3 different continents – Afrika, Europe, Asia, in countries such as China, India, Democratic Republic of Congo, Rwanda, and Kosovo.

The workshop gathered 14 speakers and dozens of participants from the University of Guelph, Nehru University, University of Pittsburg, Institute Superieur des Technigues Medicales de Bukavu, School of Management in Fribourg, University of Fribourg, and Geneva Graduate Institute. Some of the participants are representatives of various institutions and organizations such as Swisscontact, Food and Agriculture Organization of the United Nations, European Center for Disease Prevention and Control (ECDC), Swiss Agency for Development and Cooperation (SDC), ShEquity, and AlphaTalents. A few participants are former development representatives, public speakers, and journalists from NZZ and Weltwoche.

The workshop was a rare yet necessary occasion which demonstrated how the lessons from research and practice are compatible allies in merging knowledge and technologies needed for supporting low-income and post-conflict countries on their way to sustainable growth. The main aim of the workshop was to detect and discuss aid practices that hamper durable and sustainable change in these countries, but also to flag positive experiences that can be used in rethinking the current patterns in the distribution of aid. Most conclusions are encouraging: supporting local businesses and the market economy is a necessary way forward. It brings wellbeing to the poor countries quicker than aid. It reduces the institutional aid transfer procedures which are traditional nests of diverse levels of corruption and nepotism. The local businesses are potential hubs of innovations that seek markets, not aid.

We thank all participants for their insightful contributions and look forward to our joint projects in the future that will continue to insist on enhancing sustainability of development assistance.


We also would like to express our gratitude to all the workshop supporters: Swiss National Science Foundation, School of Management HEG-FR, Swiss Agency for Development and Cooperation and the University of Fribourg.